Lost in the System
Last updated: December 2022
The basic premise of this story is simple I was fighting something but what? I didn't have symptoms close enough together, we were all in lockdown, and I had too many issues, so off to ER. I had labs and they said they were keeping me in the hospital my WBC was over 64 thousand and I was in the hospital for 3 days then I was allowed to leave because I have medicare and Medicaid with a supplement which limits my abilities to stay in the hospital long. I went with my WBC at 24 thousand and they told me to repeat my labs in one week!
I was told that if the test results showed an increase in my count and then advised to return to the ER per the Internists of the hospital and not left without an answer. This was done and it was a day that changed me forever. I finally got answers but it wasn't a surprise to me deep inside I had this feeling of it being cancer. I have PH+ CML Leukemia and I can tell you that trying to get the appropriate care has been difficult I'm disappointed with the lack of resources for us adults with this disease and being in this system has made me very sad that only specific cancers are made the most important in the Cancer Networks!
I'm on my second Oncologist and I was given the news that I will be on the TKI chemo pills for whatever my lifetime is, I have been in remission since April of this year but the cancer life as a cancer patient is awful and I'm time stamped now! When a Dr says it's at least the least of the worst, omg 😳. Currently, I am keeping my current Oncologist because of the state-of-the-art facility but I'm still not examined as well as I thought since the pandemic it's really all-no-touch healthcare now it's the new normal!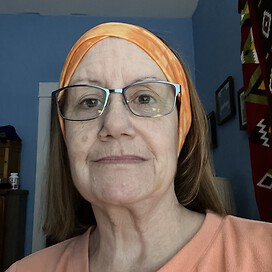 This article represents the opinions, thoughts, and experiences of the author; none of this content has been paid for by any advertiser. The Blood-Cancer.com team does not recommend or endorse any products or treatments discussed herein. Learn more about how we maintain editorial integrity
here
.

Community Poll
How do you feel about your support system?