The Reality of Life as a Caregiver
Last updated: September 2021
November is National Family Caregivers Month, and we are recognizing all caregivers who have supported loved ones who have blood cancer. To better understand the experience of caregivers, we conducted a large survey that asked several questions about what it's like to care for someone who has been diagnosed with blood cancer. Over 600 caregivers of people with blood cancer completed the survey.
Many people can serve as a caregiver
Eight in 10 patients who responded to our survey have someone else involved in the management of their blood cancer. Although over half of all caregivers are a spouse or significant other of the patient, children, friends, and other family members often take on the role of caretaker.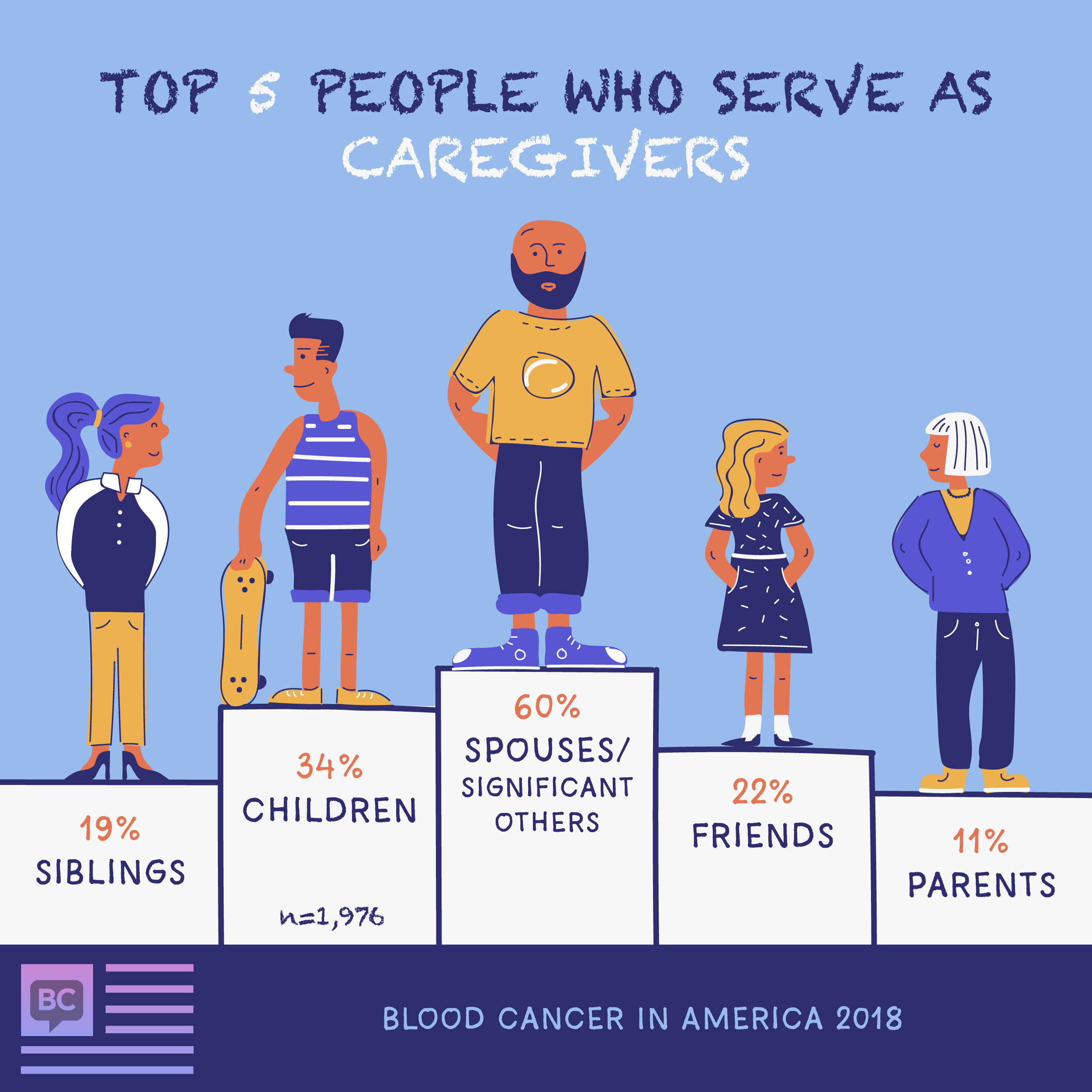 It's not just driving to appointments
Caregiving can take many forms, from assisting with daily activities to helping with medical and treatment decisions and aiding with coping. Over 90% of caregivers indicate that they provide emotional support, a critical part of coping with a diagnosis of blood cancer. By helping to lighten the mood through humor and finding ways to better manage stress, caregivers have a tremendous impact on the lives of loved ones with blood cancer.
A balancing act
Being a caregiver can often be a full-time and stressful job. Caregivers must juggle their own lives in addition to the role of caring for another person. Over half of respondents said they had been edgy or irritable over the last week, and nearly half have had crying spells. While trying to shoulder so much, it can be easy to feel pulled between many types of responsibilities.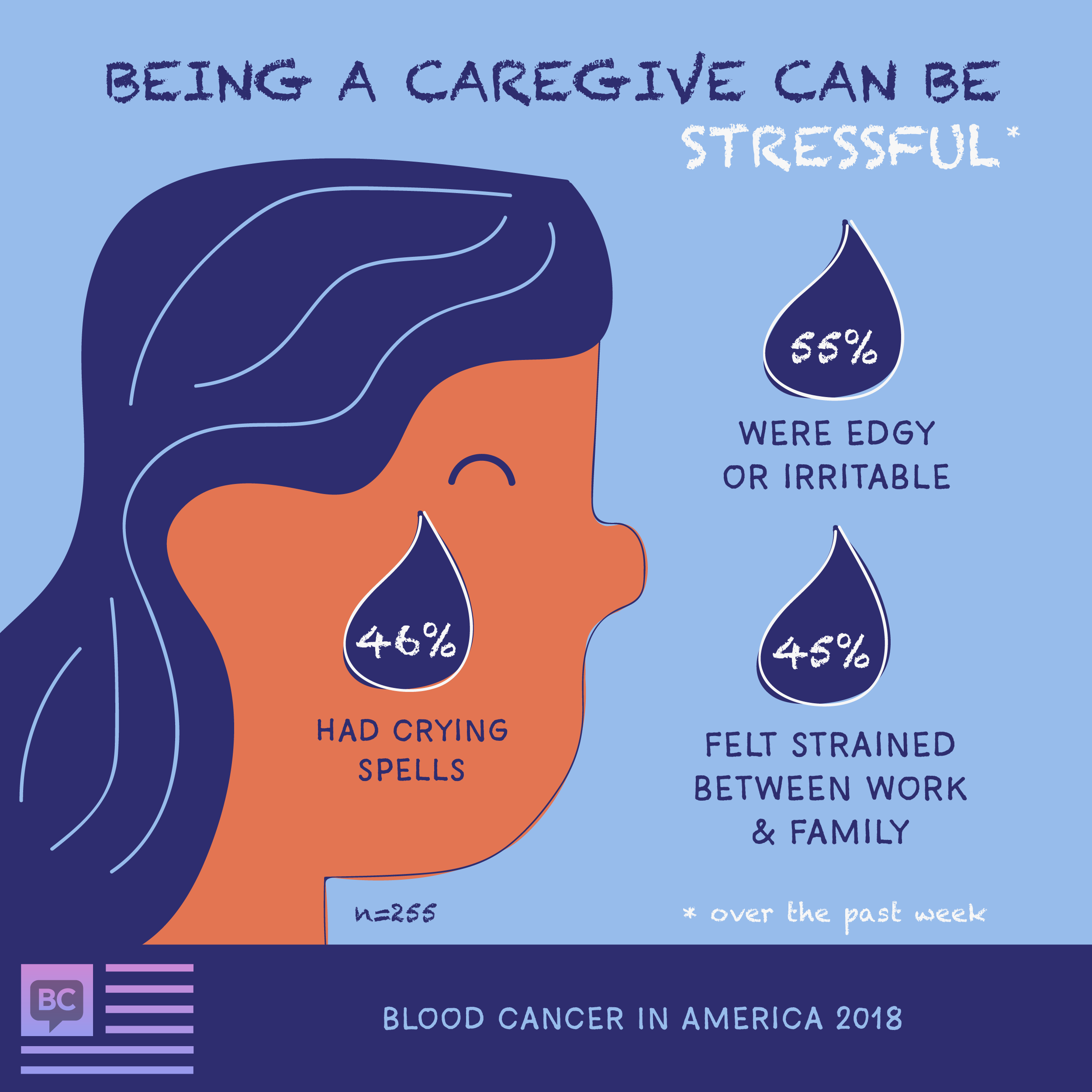 Facing frustrations and fears
Although providing care for another person is often rewarding, it can also be a physically and emotionally draining experience. Caregivers are often asked to assist with difficult medical decisions and must cope with the changes that occur in their own lives due to caregiving. It is important that caregivers also take care of themselves, including getting proper rest and nutrition, and finding ways to take breaks from caregiving.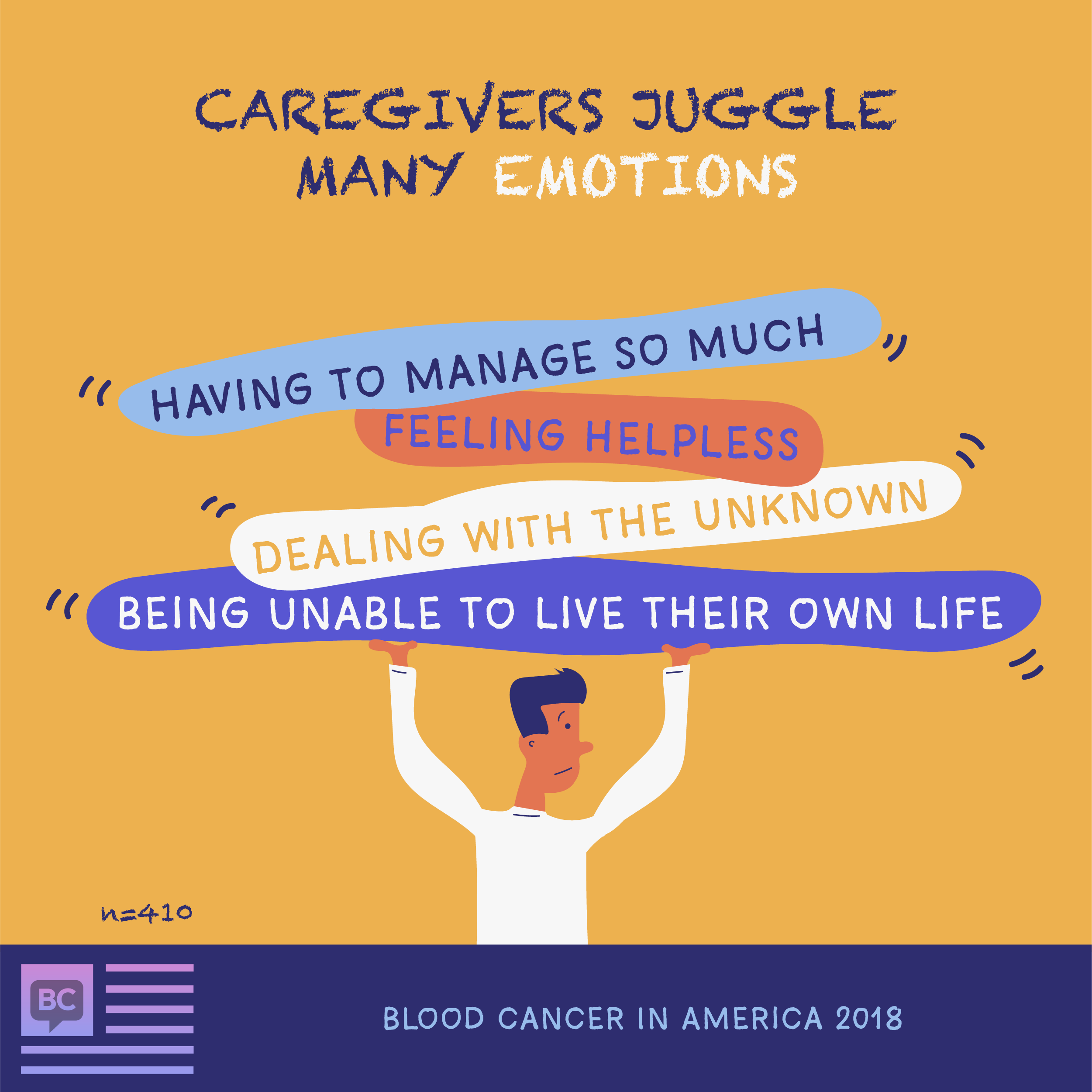 The 1st (2018) Blood Cancer In America survey was conducted online from November of 2017 through March of 2018. Of the 2,596 people who completed the survey, 620 were caregivers of people with blood cancer.

Community Poll
How do you feel about your support system?