HAIRY CELL LEUKEMIA🫶💪 warrior!
Last updated: October 2023
Hey 👋 👋
My name is Jimmie Lou and I was diagnosed last year of May 2022! It felt really hard knocks because my dad just passed away a month before and my oldest was graduating 🎓
I ended up in the hospital after treatment for 3 weeks, but I found Hope and Joy in that darkest valleys and shared my story with others on social media!
Encouraging others that even when life gives you lemons, find JOY 😊 and make it your strength!
Life is precious and you can choose either Faith or Fear - I decided To choose Faith! 😌
Jimmie Lou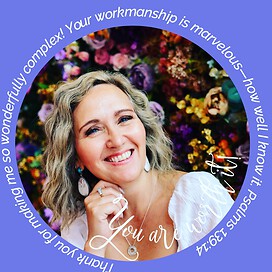 This article represents the opinions, thoughts, and experiences of the author; none of this content has been paid for by any advertiser. The Blood-Cancer.com team does not recommend or endorse any products or treatments discussed herein. Learn more about how we maintain editorial integrity
here
.

Community Poll
How do you feel about your support system?