2 Treatments Finished. Both Times UMRD. Off All Meds
I was dx 2017 with high tumor burden Trisomy12 unmutated CD38 positive and hyperleukocytosis which can happen in chronic disease but rather happens in acute leukemias. I was included in the CLL13 study Ibrutinib Obinutuzumab and Venetoclax after 8 months I was UMRD and was off all meds for 30 months but at the end of 2020 I relapsed due to EBV and was treated with Obinutuzumab and Venetoclax I was UMRD since March 2021 after 6 months but continued on Venetoclax to get a deeper remission. I just had my checkup and I'm still UMRD tested in 1 Mio cell and I'm off all meds I have no other health issues so I only take L Thyroxine for my thyroid I will be 73 in 2 months.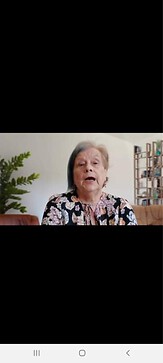 This article represents the opinions, thoughts, and experiences of the author; none of this content has been paid for by any advertiser. The Blood-Cancer.com team does not recommend or endorse any products or treatments discussed herein. Learn more about how we maintain editorial integrity
here
.

Community Poll
What blood cancer were you diagnosed with?