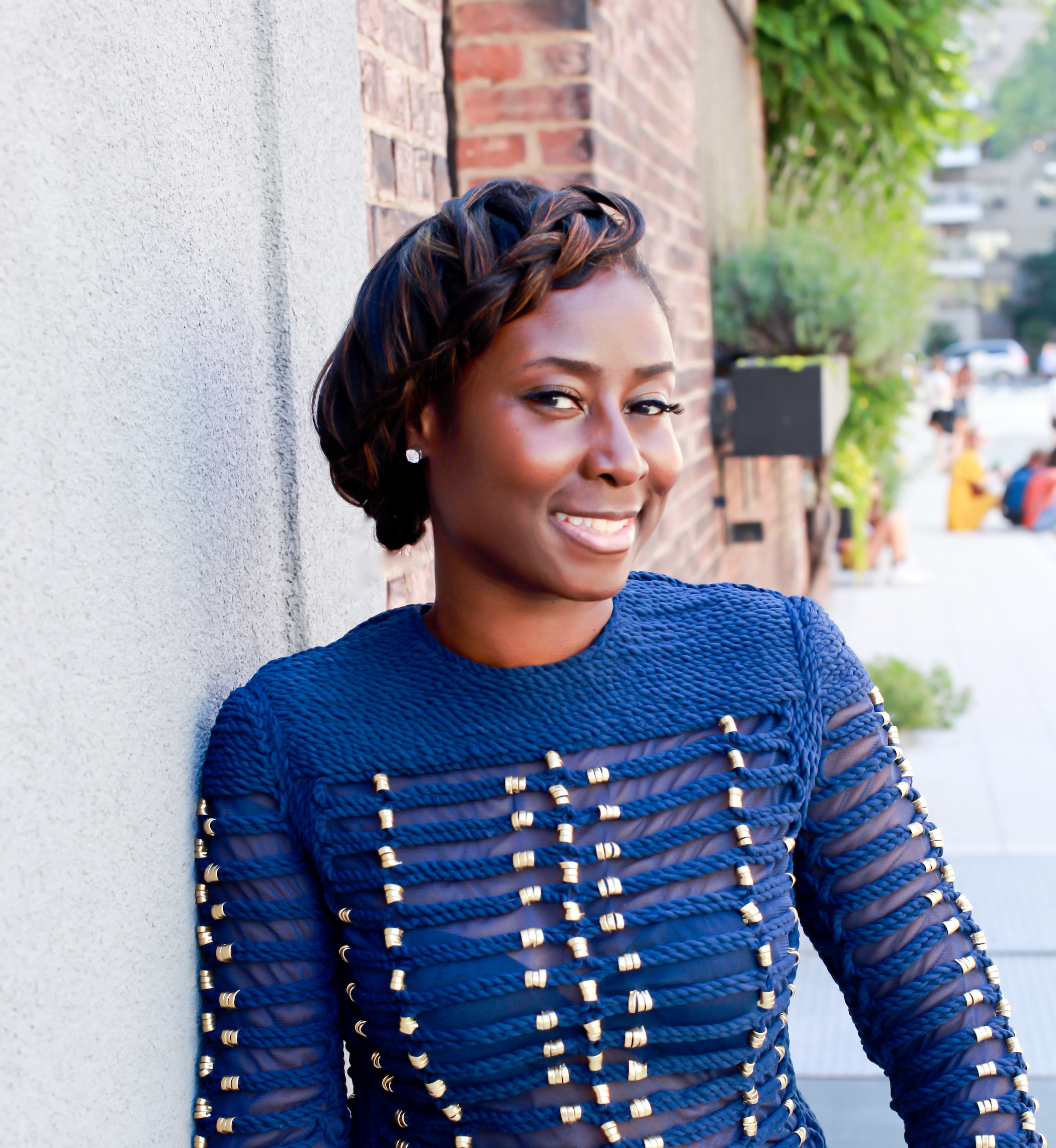 Yolanda is founder of Spitfir Productions brand development catering small businesses. She holds many hats as an entrepreneur: Author, Fashion Editor, Production Product Developer, Stylist, and Branding Strategist. Yolanda is a graduate of The Fashion Institute of Technology in NYC; she holds degrees in Marketing as well as Merchandising. Yolanda is author of the fashion buzz worthy guide "The ins and outs of the fashion industry- from a fashion insider, and Another Face of Multiple Myeloma. She's made a name for herself in film as Wardrobe and Product Placement Consultant/ Supervisor on a few independent films.
Yolanda is also the Founder and Executive Director of Mae's Breath Foundation 501c (3) a lung cancer awareness organization which promotes and provides information to the community on lung wellness. Yolanda exudes advocacy when it comes to health and awareness, this young spitfire – hence the name of her business (dropping the "E") is also a myeloma survivor diagnosed in her thirties. She has used her voice by writing and speaking of her experience with this condition, which faces a higher percentage of many Black people.
Though the statistics are concerning; She's hopeful for a cure to myeloma- but until then she's living her life to the fullest with her family and friends. She's currently in remission and currently working on a Certified Fitness and Wellness business for those afflicted with chronic conditions. She hopes to join an organization as a Patient Advocate to assist those in need of direction and hope. Yolanda runs a blog and website highlighting her myeloma experiences.
The time to fight is now, with integrity, grace, hope, and a smile....when you feel like it
Click here to read all of Yolanda's articles on Blood-Cancer.com.