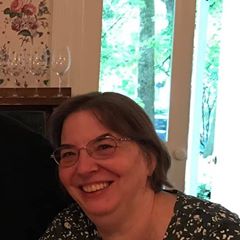 Susan Gonsalves lives in central Massachusetts and was diagnosed with chronic myelogenous leukemia in 2014. She believes the symptoms started many months before but were dismissed by doctors.
A career journalist, she is currently the editor of a mental health publication, an education reporter at a newspaper, and contributes regularly to several business journals in Mass. and Connecticut.
The opportunity to work remotely means she can juggle the side effects of her condition, has the flexibility to go to medical appointments, and manage her own time.
Pre-COVID, she was a clarinetist with a symphonic band for three decades and participated in a multi-generational 100-member choir that performs rock music. A future goal is to improve her health enough to rejoin these activities.
Susan is excited to share her experiences coping with this rare leukemia and build a better understanding about the trials and triumphs blood cancer patients face.
Click here to read all of Susan's articles on Blood-Cancer.com.