Susan Gonsalves
Last updated: December 2022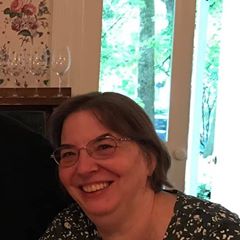 Susan Gonsalves 55, lives in central Massachusetts and was diagnosed with chronic myelogenous leukemia five years ago but believes the symptoms started many months before. A career journalist, she is currently the editor of two mental health-related publications and works remotely on these and other freelance projects while juggling the side effects and medical appointments that come along with CML.
Susan's other editorial and writing jobs have been at newspapers, magazines, trade journals, academia and online publications. She received her bachelor's degree in English/Writing from the University of Massachusetts Dartmouth, where she later worked in the Office of Public Affairs, Newsroom and College of Engineering, promoting the university.
When not working, she is a clarinetist with a symphonic band and recently joined a multi-generational choir that performs rock music, two sure fire ways to beat the CML blues.
She is excited to share her experiences coping with this rare blood cancer and build a better understanding about the trials and triumphs leukemia patients face.
Click here to read all of Susan's articles on Blood-Cancer.com.