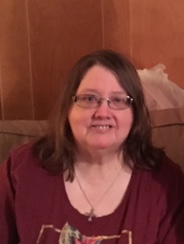 Donna was happily working as a pediatric registered nurse and an associate director of music at her church when she was diagnosed with non-Hodgkin lymphoma in October of 2008. She received successful immunotherapy, but as typical with NHL, it resurfaced in 2012. Immunotherapy treatment worked again but was so exhausting the second time that she sadly had to retire from nursing (though she keeps her license current, in the hope of possibly returning in some capacity).
There was also a nasty experience with melanoma in 2013, fortunately, eliminated with one surgery. The NHL reared up again in 2019, and is continuing to be fought after radiation, immunotherapy, and recently her first course of chemotherapy.
Donna is a piano teacher, with students from age 7 through 79! She has loved and rung English handbells for 46 years, and directs a church handbell choir. She also greatly enjoys flower photography - a latent gene from her award-winning flower photographing maternal grandparents, she thinks - and loves to make notecards featuring her pictures.
Click here to read all of Donna's articles on Blood-Cancer.com.