Cynthia "MyelomaTeacher" Chmielewski
Last updated: May 2022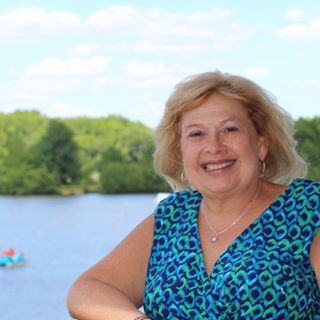 Cynthia was previously an advocate on Blood-Cancer.com.
Cynthia (Cindy) Chmielewski attended Rutgers University graduating with degrees in Psychology and Education. Upon her graduation Cynthia secured her first teaching position and immediately fell in love with her chosen profession. Cynthia continued teaching for 28 years until she retired in 2009.
In July 2008, Cynthia was diagnosed with multiple myeloma, a blood cancer, after suffering for two years with debilitating back pain which was wrongly attributed to degenerative disc disease. Treatment with a stem cell transplant and targeted therapies put Cynthia's cancer in a very good partial remission. She continues myeloma treatment with a maintenance therapy protocol and is enjoying an excellent quality of life.
MyelomaTeacher
Now that she is retired Cynthia is using her passion for education to teach a new group of "students" - myeloma patients, their caregivers and others interested in myeloma. Using social media to inform is Cynthia's passion tweeting at @MyelomaTeacher and sharing myeloma resources on her MyelomaTeacher Facebook page. Cynthia is the co-founder of the #MMSM monthly TweetChat. She is also an active participant in several online support communities. Cynthia is a regular panelist on the CureTalks Myeloma Internet Radio Podcast. Additionally, she has spoken and presented posters on using social media in hematology at several medical conferences including the American Society of Hematology's, the American Association for Cancer Research's and the European Bone Marrow Transplant's annual meetings
Cynthia is on the steering committee of the Philadelphia Multiple Myeloma Networking Group and on the advisory boards of the Patient Empowerment Network and the Myeloma Crowd Research Initiative. Recently Cynthia joined the staff of Patient Power to help with their patient engagement initiatives. She is also trained mentor, advocate and Patient Ambassador.
Cynthia serves as a voting member on the Institutional Review Board at the University of Pennsylvania and the patient advocate on the ACCRU (Academic and Community Cancer Research United) Myeloma Steering Committee. She also serves as a peer reviewer for the NCI.
Click here to read all of Cindy's articles on Blood-Cancer.com.