Carole McCue
Last updated: November 2020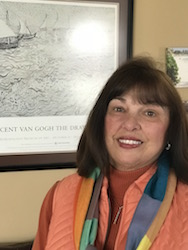 Carole McCue is an RN with over 45 years of nursing experience. She earned her RN from the Cochran School of Nursing and her BS and MS degrees from Pace University in Pleasantville, NY. She has achieved national certifications in her specialty areas of intensive care nursing (CCRN), quality improvement (CPHQ), and nursing education (CNE). Carole has served as Chief Nursing Officer of an acute care facility and has authored publications and presented at national conferences.
She has recently faced the biggest challenge of her life with the diagnosis of non-Hodgkin follicular lymphoma. She is an active advocate for cancer patients and their families. Carole is a volunteer for the Leukemia and Lymphoma Society and has been active over the past few years in contributing articles for an oncology website. Realizing that each day is a gift, Carole is spending time with her granddaughter, traveling, teaching part-time, and advocating for cancer patients.
Click here to read all of Carole's articles on Blood-Cancer.com.