Picking Up Prescriptions: A Comic by a Cancer Caregiver
Last updated: April 2021
Bringing a loved one with you can help make attending appointments or treatments less stressful. In our 2018 Blood Cancer In America survey, 82% of caregivers said that they attend medical appointments or help their loved one to take notes during medical appointments.
This comic was created by illustrator Lucius Wisniewski. He is a caregiver for his wife and a contributor for our sister site, BladderCancer.net.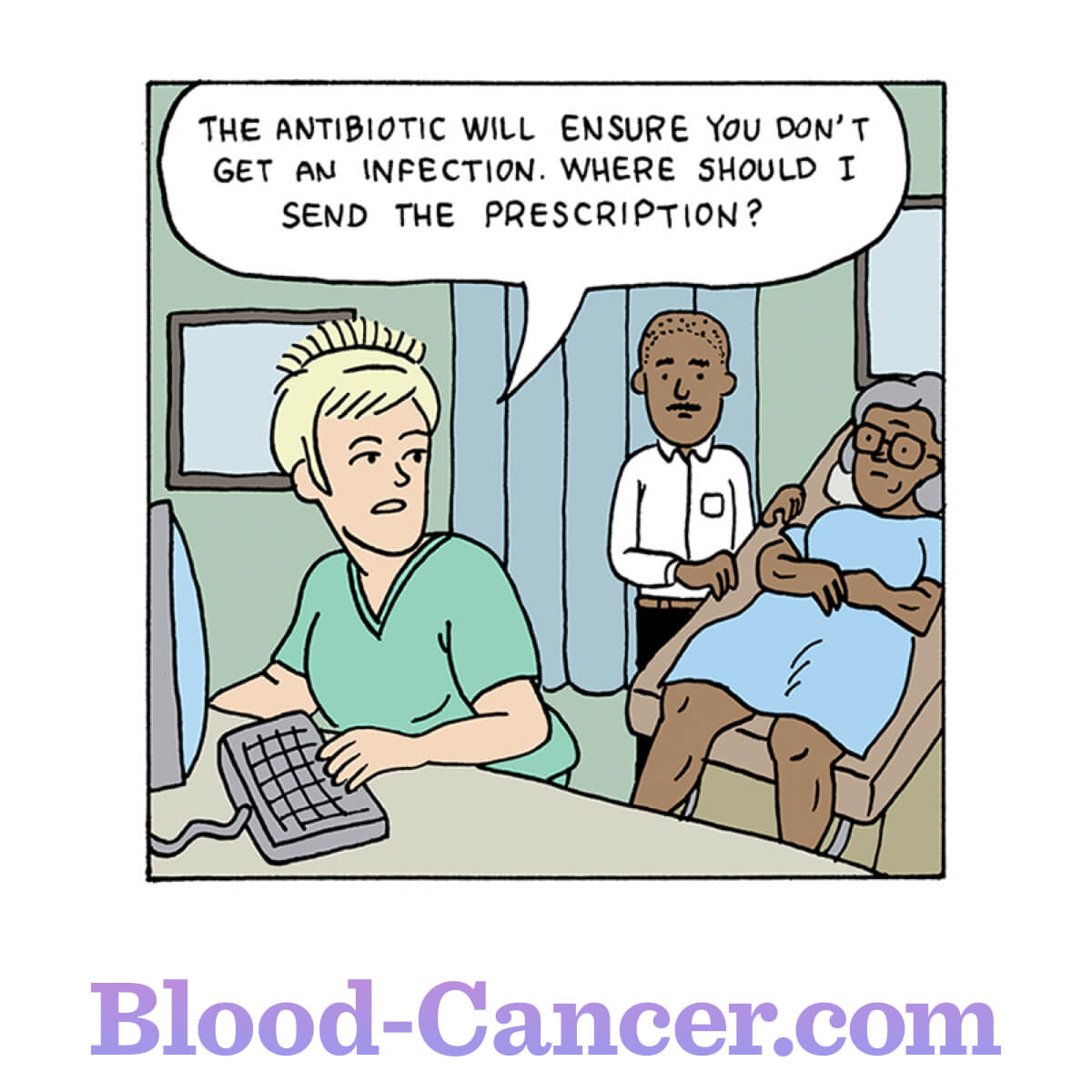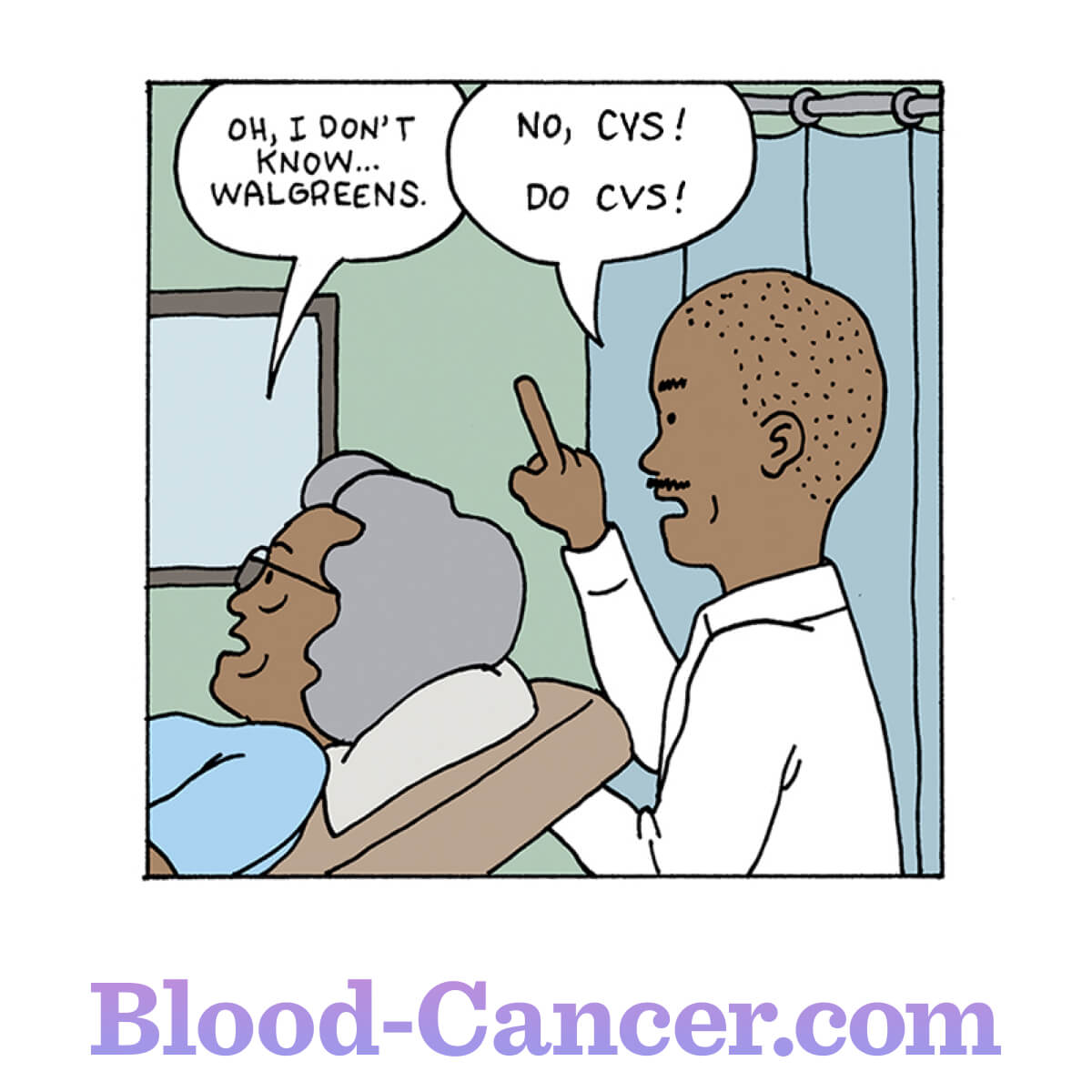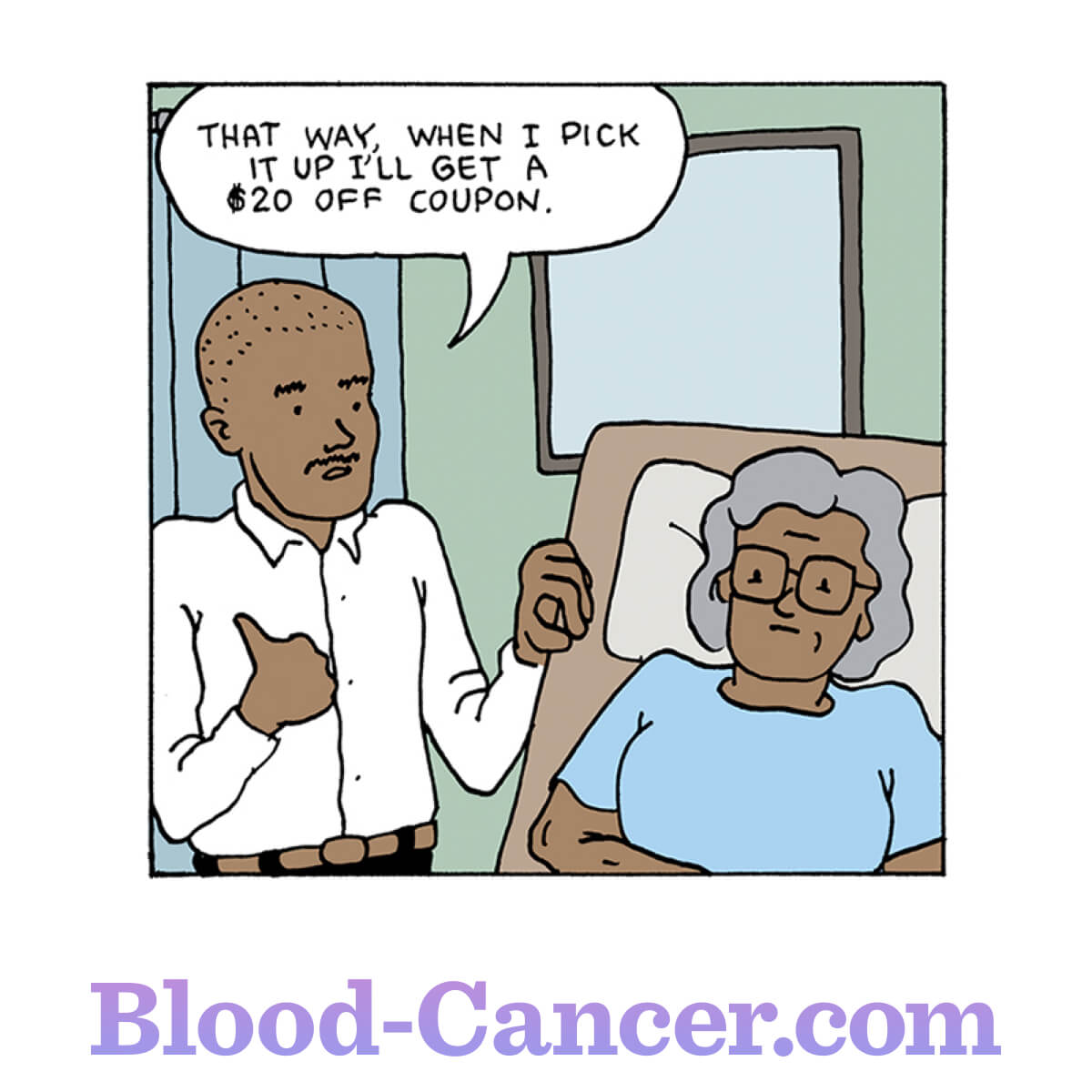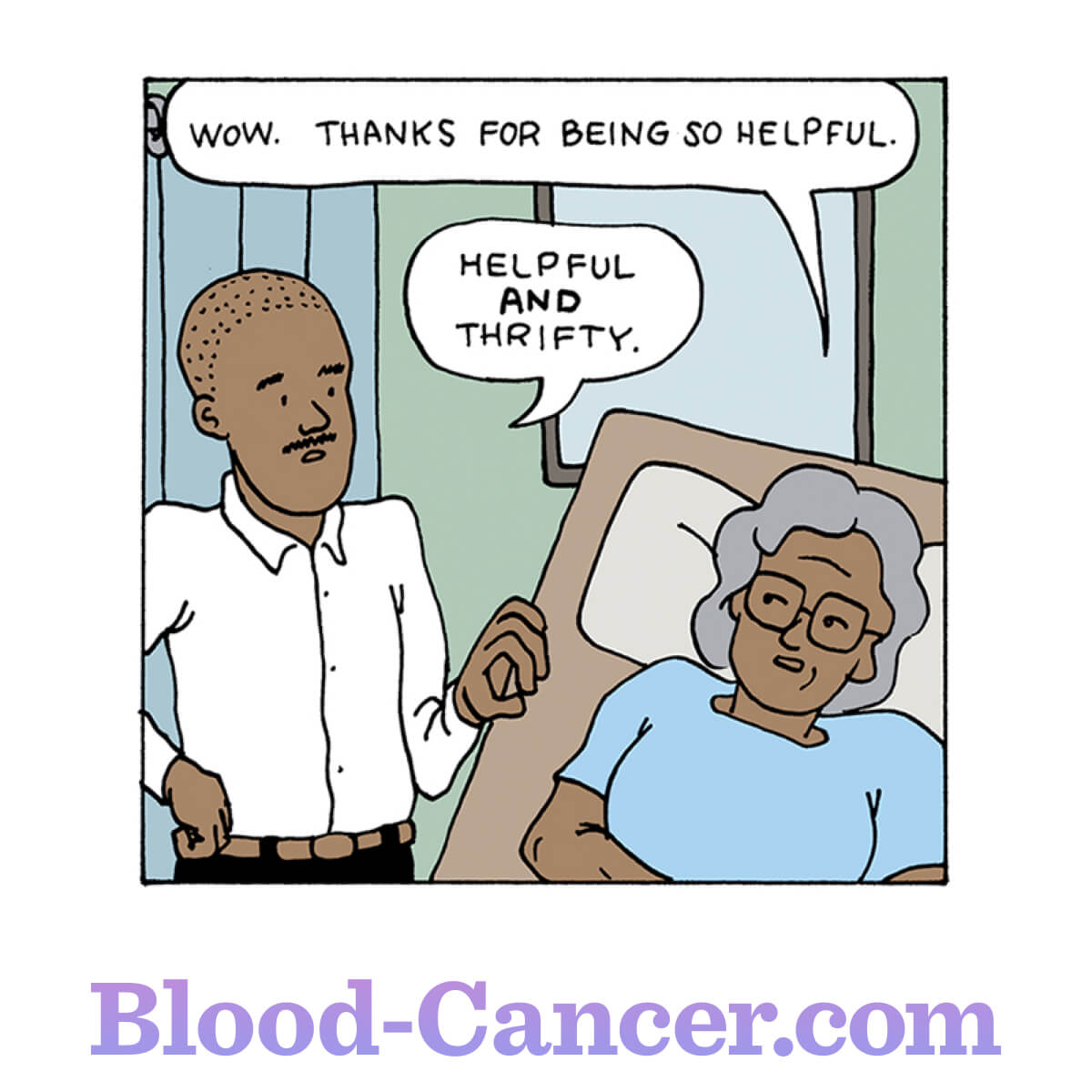 This article represents the opinions, thoughts, and experiences of the author; none of this content has been paid for by any advertiser. The Blood-Cancer.com team does not recommend or endorse any products or treatments discussed herein. Learn more about how we maintain editorial integrity
here
.

Community Poll
Have you met another blood cancer patient?